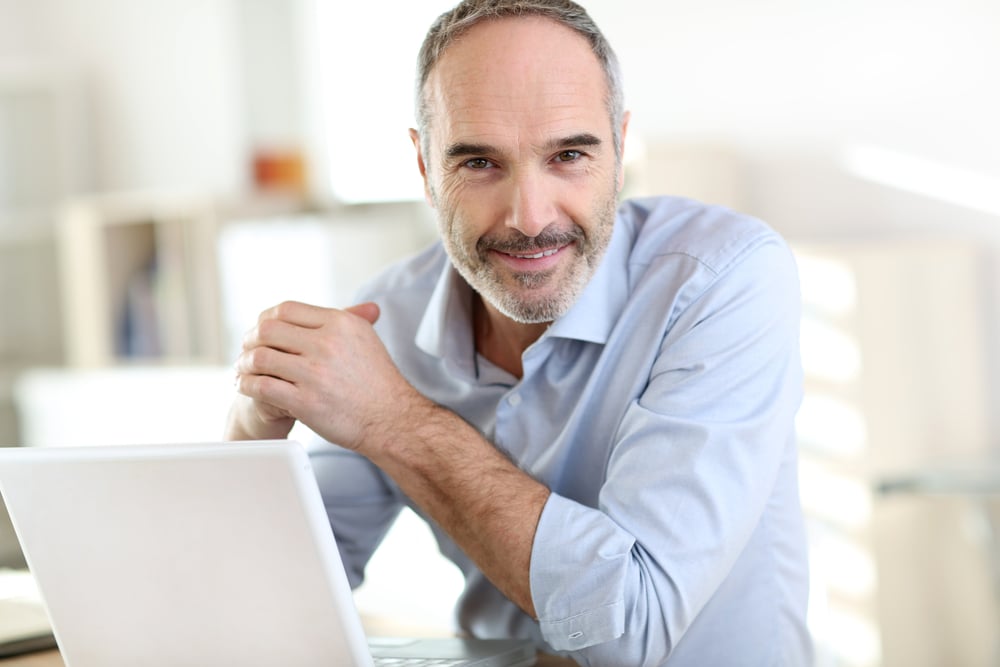 Are you tired of getting lackluster results from your Indeed job postings? If so, you're not alone. With the ever-increasing competition for talent, employers are on the hunt for more creative ways to source candidates and fill their open positions. In this blog post, we'll discuss some alternatives to Indeed job postings that employers can use to get aggressive with their outbound recruiting strategies and fill their positions quickly and cost-effectively.
What Makes Indeed So Appealing?
Why Indeed Job Postings Appeal to Employers
Indeed is appealing to employers and candidates alike for a number of reasons. For employers, the freemium model that Indeed offers makes it very attractive to simply post your job out there as soon as it's listed. There are options you can use to improve visibility of your post if you desire.
Indeed also allows companies to easily integrate their job postings with their career pages and applicant tracking systems, making the process of posting jobs and receiving applications even more streamlined.
Indeed Makes Life Easier for Candidates to Look For Jobs
Because Indeed is the most widely-used job board service out there there are literally a thousand options to pick from for many candidates. Who doesn't like to have choices!? With this job board you're likely to find postings that fit your qualifications, as long as the employer used phrases that you're likely to search.
Indeed makes it easy for candidates to quickly and conveniently apply to any jobs they may be interested in without having to spend time searching across multiple sites. You don't even have to leave the Indeed website to apply.
Should Posting on Indeed Be Part of Your Recruiting Strategy?
Indeed is a great job promotion platform for employers looking to get their jobs out there to a large and diverse audience. Its job postings could be seen by millions of potential candidates, giving employers a chance of finding qualified talent that is actively seeking employment.
So the short answer is, yes, it's worth having as a tool in your toolbelt when recruiting. It can't, however, be the only way you find candidates. If it is, you're missing out on some people who would be a great fit!
With the high demand for qualified talent, it can be difficult to find the perfect candidate in a timely manner with just job postings. That's because the right candidates may not be actively looking for a job. This is where having an aggressive outbound recruitment strategy can help.
When Does the Job Posting Strategy Break Down?
Indeed is an incredibly valuable tool for employers looking to fill positions. However, it can sometimes break down as a viable approach to filling open jobs.
Related Read: 4 Reasons "Post & Pray" Recruiting Won't Work in 2023
The most common instance in which the Indeed approach breaks down is when the paid campaigns and the return on investment (ROI) just isn't there. If you're spending money on a paid Indeed campaign and you're not seeing the desired results, then it may be time to look elsewhere.
Another reason Indeed may not be ideal is the job's requirements. When the job requirements are very specific, you're likely to get a lot of unqualified candidates. When this happens, recruiters may be left with too much busy work that can burden their teams and extend the amount of time it takes to fill the position.
If you're using Indeed or another job board for your recruiting needs and it's not bringing in any responses within 4-8 hours, you're going to know you need another source. And you need it fast. What should you try next?
Inbound Alternatives to Indeed Job Postings
There are a lot of other avenues you can use to find a diverse set of qualified candidates other than job boards. Some are "inbound" while others are "outbound" approaches.
Inbound approaches bring the candidates to you usually based on a post on your company website, referral program, or advertisement.
There are some other options for generating a flow of inbound applicants, including:
Industry or niche-specific job boards. There are job boards out there for specific areas of focus, such as retail, construction, or healthcare jobs.


Social media advertising. The most common platforms for recruiting include Facebook and LinkedIn.


A programmatic approach to advertising. Once a candidate has started looking for a job, it becomes easier to serve them with ads, including your jobs that are similar to what they were looking for.


Posting in LinkedIn Groups. This is good to use when looking for a specific type of candidate who would be a part of that group. Not all candidates are regular users of LinkedIn, so consider the type of person you're looking for and whether they'd be an avid LinkedIn user.


Applicant Tracking System. You have a wealth of information in your ATS. Don't overlook past applicants who were qualified. They're likely to be even more qualified now!


Networking. This includes conferences where your target applicants might attend, or job fairs in the region where you're looking for candidates.
How Does Outbound Recruiting Complement Job Board Postings?
Overall, while posting jobs on Indeed is a great way to increase visibility and reach more potential candidates, it's important to remember that it won't always be enough to fill the position quickly and efficiently. Employers may need to look into additional recruiting strategies, such as outbound recruiting to maximize their chances of finding the perfect candidate for the job.
Outbound recruiting strategies involve actively reaching out to and connecting with potential candidates to fill specific roles, which can be much more successful than relying solely on job postings. The approach is especially useful for hard-to-fill positions that require specialized skills or experience and it makes it possible to find people who are qualified, but not actively seeking a job. These are called passive candidates.
Licensure lists. If the job you're looking to fill requires a license, you can often access lists of recently licensed or renewed licensees. These can be a good target for outbound recruiting.


Recruitment Process Outsourcing (RPO) Organizations. This is a great option for employers looking to add outbound recruiting, but don't have the resources in house to handle it. RPO organizations will be able to access candidates you may not be able to find. They're also helpful when you need a lot of candidates in specific regions or in a specific period of time.
Related Read: Recruitment Process Outsourcing vs In-House Recruiting: Can You Use Both?
Contract recruiters. Assisting employers on an ad hoc basis, contractors can be well-versed in multiple industries and the latest in recruiting trends.
Ultimately, it's important to remember that the success of any recruitment strategy depends on having the right set of tactics in place. This usually includes Indeed job postings, but there are many other options for getting the right people for your open positions – people who are likely to stay with the organization.
Consider some of these alternatives to Indeed if you're looking to find the best set of candidates for each of your positions. Remember, some of the tactics will change based on the type of roles you're filling.
If you'd like some help assessing your current recruiting strategy, reach out and we'll schedule a time to talk. We can help you find the right people for your positions.