In our multimedia world, effective talent acquisition requires effective storytelling. Because today's candidates are in control, you have to meet them wherever they are and through the platforms they prefer: social media, video, digital radio, and more. Studio One-twelve brings a unique approach to recruitment advertising. We take your employer brand and give it a voice through radio; we personify it through proprietary JobVideos.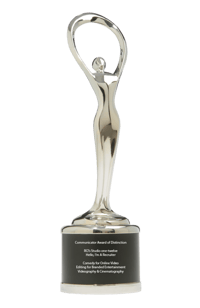 Forget regular postings and display ads. If a picture says a thousand words, a video says a million. Capture your candidate's attention in 15 seconds or less. It's simple. It's effective. It's the Studio one-twelve philosophy.
Studio One-twelve is an award-winning production studio.