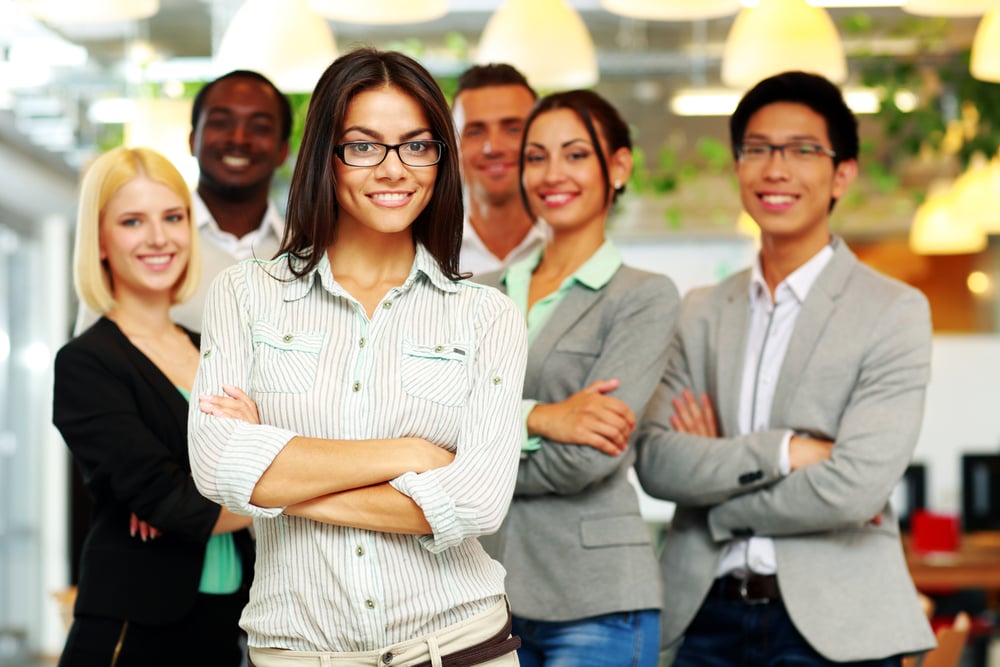 As we move into 2023, companies are looking for ways to rejuvenate their recruitment plans to help them find and hire the best talent. Whether you're an in-house recruiter, a VP of Recruiting or HR, or searching for ways to improve your recruitment process, a few strategies can help you create a recruitment plan that will be effective in 2023. Let's look at three areas where you can focus an analysis of your recruitment plan to see how you can make enhancements for the next year.
1. Start by Looking at the Last "Year in Review"
Have a look at the previous 12 months or so to see if you have any sourcing tactics that produced candidates consistently who were also a good fit for the positions that were open. Why did those work well?
It's also important to look at where you struggled to find good-fit, diverse candidates. Some of the most common challenges include:
Is your sourcing plan too narrow? Companies who have the most success in recruiting use a balanced approach between inbound and outbound recruiting tactics. If you're "posting and praying" you're too reliant on inbound tactics. What can you do to broaden the scope of candidates that you can talk to? It may be time to look at outbound recruiting options too.


Not enough candidate flow? Are you relying too heavily on just one or two sources for candidates? If you're only using a job posting site like Indeed or Linkedin and your ATS to identify possible candidates you're really missing out on opportunities to recruit and hire some great talent.


Are your internal recruiters trained to use an optimal sourcing strategy? If your recruiters aren't aware of options other than Indeed and Linkedin or using the applicant tracking system to find new employees, there is an opportunity to help them learn about more options.


Are your candidate offers competitive? If you're in an industry that's especially competitive, such as healthcare or manufacturing, is your organization known for its competitive hourly rates or salaries, sign-on bonuses, retention bonuses, and relocation services.
2. Identify What Will Attract Candidates
No-shows are a big problem in recruiting. After all the time spent identifying a candidate, it's frustrating to see your time wasted when that person doesn't join you for an interview. There are ways to combat ghosting and keep your candidates engaged. If you're not using some of these tactics, it might be time to start!
Start with being proactive. A single phone call or email is not enough to encourage someone to be excited about an interview. It feels good to be wanted! Try reconfirming in a few ways including call, email and/or text. It takes more than an automated response to make a candidate feel committed to showing up for your interview.


Be personable! When you reach out, be human. It's fine to have a standard plan for what you need to say, but make it a little more personalized to show that your company is interested in the candidate. People are more likely to want to work for a company they have a good first interaction with. Showing you care about them as a person will go a long way.


Stay on top of your game. Don't lose the candidate's attention. Stay engaged by being quick to respond to questions and their interview acceptance.
Does a recruitment plan need to include incentives for people to show up to the interview?
Incentives like gift cards can work to keep candidates engaged but they should not be the first tactic you use to fill a position. This is a pricey approach and you could end up with people accepting only to get the gift card. You want people to take the interview because they'd like to explore working for your organization. Incentives can start to blur that line a bit.
3. Be Your Candidates' Advocate
Recruiters need to act as a coach for candidates throughout the interviewing and hiring process.
Show excitement for the opportunity and for the chance to work for your organization. You can also show your enthusiasm by providing helpful information about the job, details about the company's team, culture, and mission, as well as any benefits or perks offered.
Demonstrate a genuine interest in the candidate and ensure they feel welcomed and valued. This will help your candidates feel like they can talk more freely, ask questions and really get to know the company better before taking a new position. One thing you can do as you try to put the candidate at ease is put yourself in their shoes and show them why your company is a good place to work and progress forward in their career.
Remember, not everyone is a good fit for your organization. Giving them a true chance to understand your company's culture will make it easier for them to decide if they would like to continue through the hiring process.
Get Ready to Try New Things for Improved Recruiting
To ensure that you're able to attract the best talent, it is important to cast a wide net and diversify your recruitment strategy. While the world has shifted to relying on job boards and their applicant tracking software, you're going to have to step outside of what you've always done to get different results. It's time to start to bring your personality back into the recruiting process so that the candidates you find for the open positions are more inclined to stay engaged and feel comfortable with your organization.
If you're ready to evaluate your recruitment plan, start with the tips discussed here. If you need more ideas on outbound recruiting ideas, consider a recruitment process outsourcing approach to help you find candidates you may not have access to otherwise. If you'd like to learn more about how that could work for your company, contact our team for more information!