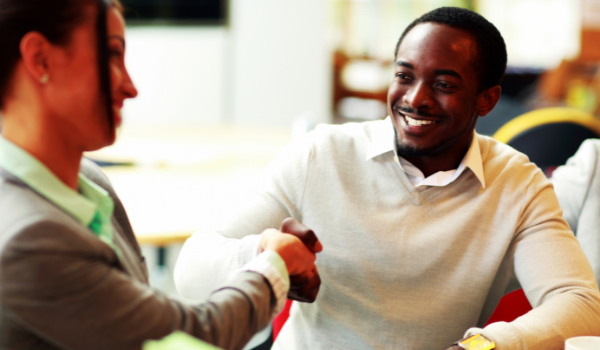 Are you struggling to turn qualified candidates into new employees during the offer process, despite your best efforts? As a Director of HR, Recruiting, or Talent Acquisition, you understand the importance of attracting and hiring top talent to drive your organization's growth and success.
Related Read: Can't find employees? What to do to generate quality candidates.
However, even when you've identified qualified candidates, the offer process can be a stumbling block that prevents you from securing the best talent for your team. In order to overcome this challenge, it's important to approach the job offer process strategically and thoughtfully, well before the final decision is made. After all, a successful offer is about more than just a competitive salary and benefits. It's about creating a comprehensive and personalized opportunity that aligns with the candidate's unique needs and aspirations.
With that in mind, here are seven expert tips to help you craft an irresistible job offer that your top candidates won't be able to refuse. By implementing these strategies, you can elevate your recruitment process and secure the top talent you need to take your organization to the next level.
1. Start Early
Starting early is crucial to crafting an offer that will be enticing to your candidate. Even before you reach the stage of extending an offer, it's important to have open and honest conversations with the candidate about their expectations for the position. By getting a clear understanding of what they need, what they're looking for, and what their goals are, you can tailor your offer to meet their expectations.
In addition, it's important to do your research on the going rate for the position in your industry. This will help you to be competitive when it comes to salary, benefits, and other compensation. Be mindful of the fact that you don't want to lowball the candidate with your initial offer, as this can lead to disappointment or even cause them to turn down the offer.
By making your first offer your best offer, you'll show the candidate that you value them and are willing to invest in their talents. Don't wait until the end of the process to find out that you're not competitive. Instead, be upfront about what you can offer and what you're willing to negotiate on. This will not only help you to secure the top talent, but it will also help you to build a positive relationship with the candidate from the very beginning.
2. Consider More Than Salary
A job offer is more than just the salary. Candidates these days are looking for a comprehensive package that includes benefits, bonuses, perks, and more. Offering a competitive salary is important, but it's just one piece of the puzzle. Benefits are the next most important factor for a candidate. Make sure you're offering a comprehensive benefits package, including options for health insurance, retirement plans, and paid time off. If your company offers additional perks such as flexible working arrangements, education benefits, or fitness programs, be sure to highlight those as well.
3. Keep the Candidate Engaged
It's important to keep the candidate engaged throughout the hiring process. This not only ensures that they remain interested in the opportunity but also helps to build a positive relationship between the candidate and the company. Stay in touch with the candidate and keep them engaged by providing regular updates on the hiring process, asking questions, and getting feedback at every checkpoint. You can also invite them to company events or introduce them to key team members to help them get a better sense of the company culture.
4. Be Timely
Time is of the essence when it comes to extending a job offer. The longer you wait, the more likely it is that the candidate will lose interest or receive a better offer from another company. Be fast with your offer and avoid waiting until the end of the process to find out you can't be competitive. Do your homework upfront so you're ready to extend an offer quickly. If you need to take extra time to consider the candidate, communicate that with them and set a clear timeline for when you expect to have a decision.
5. Set Expectations
Setting clear expectations with the candidate early and often is critical. It helps the candidate to understand the overall opportunity and what the job entails. Discuss their career path and the opportunities for growth within the company. Make sure the candidate understands the company culture and values, and how their role fits into the bigger picture. This not only helps the candidate visualize their future at the company but also helps to align their expectations with what the company can offer.
6. Review the Offer Letter
The offer letter is a crucial document in the job offer process. Take the time to review it and make sure it covers the opportunity as a whole and not just compensation packages. The offer letter should paint a picture of the opportunity and why it's the right fit for the candidate. Be sure to include key details such as job title, compensation, benefits, start date, and any contingencies. Also, be clear about what is expected of the candidate in terms of their job duties and responsibilities.
7. Make It Personal
When extending an offer, make it personal. A job offer is a significant moment in a candidate's life, and a personalized approach can make all the difference. Have a face-to-face conversation and give the candidate the opportunity to ask questions. Avoid sending a PDF and having the candidate sign. Instead, have a conversation to make the offer feel more personal and less like a transaction. This not only helps to build a positive relationship between the candidate and the company but also sets the tone for a positive onboarding experience.
Related Read: 5 Ways to Stop Candidate Ghosting
At the end of the day, the people you hire are the heart of your company. And in today's competitive job market, it's more important than ever to make sure your job offer stands out and entices the right candidate to join your team. This can be a daunting task, especially if you're struggling to find the perfect balance between meeting the candidate's needs and staying within your company's budget.
That's where these seven tips come in - they're designed to help you not only create a compelling job offer but to also make the process more personal and engaging for the candidate. By setting expectations from the beginning and keeping the lines of communication open throughout the process, you'll be able to build a relationship with the candidate that will not only make them more likely to accept your offer but also more likely to become a loyal and dedicated employee.
Don't let anything stand in the way of securing the top talent your company needs to thrive. Use these tips to craft a job offer that will leave a lasting impression on your candidate and help you build the strong and successful team your company deserves.
If you're looking to streamline your recruitment process and bring in top talent, our team of experts is here to help. As leaders in RPO, we've helped countless clients find, attract, and hire top candidates. Contact us today to learn more about how we can support your organization's hiring needs.