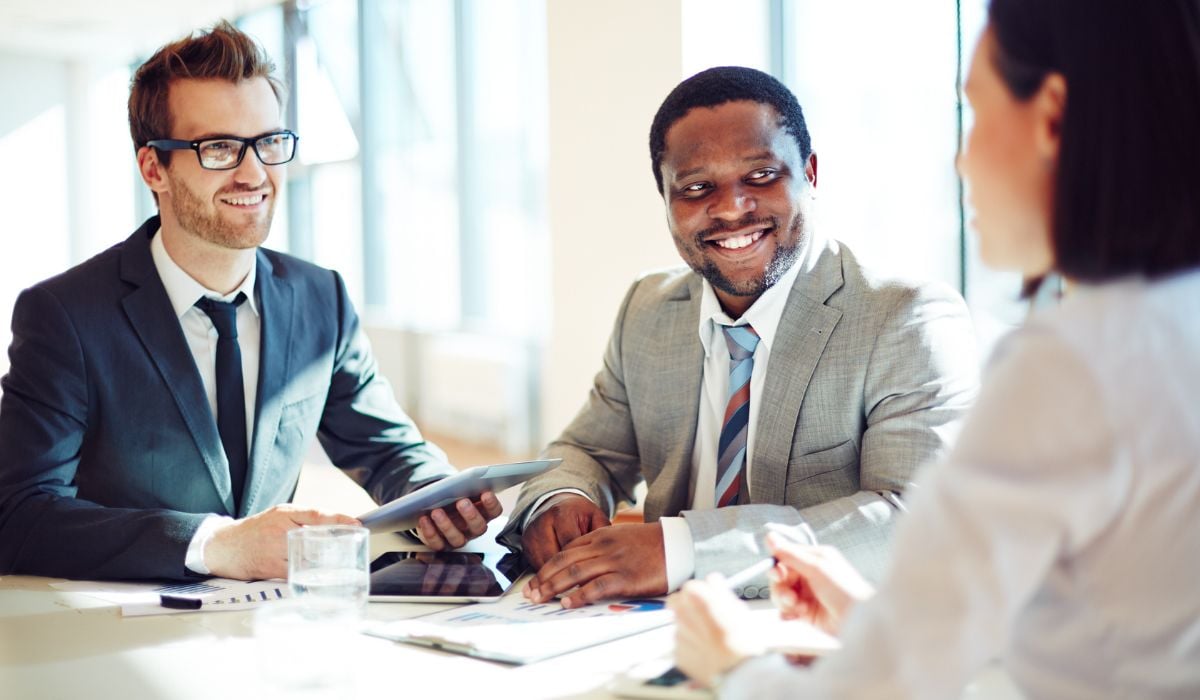 Are you having trouble finding qualified candidates to fill your open positions? You're not alone. The job market is a competitive landscape, and you need to make sure you're doing everything possible to attract the best talent. Job boards produce some candidates, but oftentimes the applicants aren't a good fit. So what can your internal recruiting team do to improve not just the quantity of applicants but also the quality of the candidates who apply?
First off, stop going through the motions. Doing the same thing over and over, without getting different results, is the definition of insanity. If your current recruiting approach isn't working, start to identify other ways you can improve the quality of the candidates you're talking to.
Before you dig too deep, make sure you have created, or reviewed, the candidate profiles. This defines what would make someone successful in that position at your organization. In turn, this helps you write the job description that is more likely to attract a higher quality candidate.
Questions to Ask as You Try to Understand Why You're Having Trouble Finding the Right Employees
1. Are we using enough sources for candidates?
If you're primarily using job boards, like Indeed, or your internal posting process to find candidates, you're likely missing out on a lot of people you could be talking to.
Related Read: Alternatives to Indeed Job Postings for Employers
It's important to have a robust recruitment process when looking for and attracting quality candidates. Do you have an outbound strategy to find people who aren't looking for a job right now? How are you accessing passive candidates?
2. Don't overlook past candidates
Make sure you have and are consistently going back to a pool/database of candidates. "Old" resumes aren't junk. They're gold. If a potential candidate was in that role two years ago, chances are they are even more qualified now.
When looking for quality candidates, it is important to consider old resumes as they may be a gold mine for finding quality employees. Taking the time to look through them can help uncover gems who have gained more experience since their last role and have a better understanding of job requirements.
3. What is the message that candidates see about our organization when they look online?
Finding and attracting quality candidates requires leveraging professional networks, social media platforms, job boards, and other online resources. Make sure you're consistent and accurate with how you represent your organization online. Highlight the company's values, career advancement opportunities, and other things that attract candidates. What people read or watch about you should convey what it's really like to work at the company.
Check out reviews too on places like GlassDoor. If you have a low score, do you need to address things they talk about? Is there a strategy for how you can increase your rating?
4. Are we following the recruiting trends or sticking to older strategies?
It's important to stay on top of trends in recruitment to ensure quality candidates are sourced. This might be especially important when you consider your social media strategy for recruiting. If you're looking for entry level team members, the social networks they're using are likely different from people who need 10 years of experience or more. Stay on top of where the candidates are spending time so you can be there too.
5. We have plenty of applicants, but they're not making it to the offer stage. Why?
Recruiting requires both tactics and strategy, but it is easy to get caught up in mundane motions and overlook quality candidates. To ensure successful recruitment, it is important to reach out to potential candidates consistently and in a genuine way. Be human rather than automated, personalize emails and messages, and show enthusiasm for the position and the company. Don't wait too long between steps in the process or they're likely to think you're not interested.
Related Read: 5 Ways to Stop Candidate Ghosting
6. Do we have the right team in place to recruit?
Do we have the right skill set on our recruiting team to be able to find, attract, and engage the quality candidates we need? If not, how can we supplement with the right partners?
Your internal team is going to be very familiar with the company culture, identifying good-fit candidates and taking on many of the recruiting responsibilities. But there are some aspects of recruiting that can be enhanced by using a third party with specialized skills, including:
How do you access resumes of those who are not actively looking for a new position but would be highly qualified?


Who is running your SEO and search engine marketing efforts? If you don't have that skill in house, you need to be sure you're not missing out on good candidates because you're buried in search results.


Who is doing outbound recruiting to engage people with texts, phone calls and "selling" the opportunity to work with your organization to the right types of people?
If you don't have access to the passive candidates or you don't have some of the necessary recruiting skills in-house it's a good idea to supplement with the right partners. Even if you have a short-term hiring situation there are options for getting the candidates you need.
Related Read: Recruitment Process Outsourcing vs In-House Recruiting: Can You Use Both?
7. Are we looking for a reason to include a candidate in the process? Good in people?
Assess each applicant's resume to see if there's a good reason to have a conversation. This means you may have to look beyond their previous title to see if they'd qualify. If you look at their actual experience versus the title you may find that someone could have relevant skills. Here's a great example:
A company receives an application from someone for a customer facing AV Technician. This means the candidate should also have strong customer service skills. This person's previous job title was "Deckhand" on a cruise ship.
Recruiter #1 looked at a resume and immediately marked the person "Not Qualified."
Recruiter #2 looked at that same resume and determined the person worked on a cruise ship where every crew member's job is to be consistently friendly and courteous to all guests. Based on that, they are likely to have developed customer service skills. And once they have a conversation, the recruiter learns that as a deckhand, they also had experience setting up the live music that takes place by the pool and other non-lounge locations.
The second recruiter called, was able to determine the candidate met all the qualifications, submitted them to the hiring manager and they were hired!
A resume is meant to be a way to provide potential employers with an overview of a candidate's qualifications and experiences; it is not meant to be a pass/fail exam. Consider their skills, education, and past experiences, even if they're not specifically job related, that may make them a good candidate.
What to Do If You Need Help Bolstering Up Your Recruiting Process so You Can Generate Higher Quality Candidates
If you find areas where you can do something differently – give it a try! And if you need to supplement some of these skills because you don't have every skill in-house, that's going to help you shorten your time-to-fill with the right types of people. The types of people who are likely to stay with your organization.
Learn more about how you can improve your entire recruiting process. Our experienced recruiters can share ideas with you about how to fill your roles faster with the right people. If you need help now with finding candidates, let's talk.